Upon arrival for your first visit to Green Tree Medical one of our friendly reception staff will ask you to complete a patient information form. During your first appointment, our doctors will discuss your medical history, answer any questions you may have about our clinic, treat your current health concern and plan any ongoing treatments you require.
We want to be part of your healthy future which means that we want you to get to know us and for us to get to know you. We believe that the more we know and understand about you, your lifestyle and your health history, the better we can support your health goals.
For this reason, your first appointment with us may take a bit longer.
If you need a repeat prescription, please book in to see the doctor.
If you are travelling and need travel vaccinations, you will generally need two appointments. The first to assess your current health and determine the vaccinations required. The second is to carry out the vaccinations.
After Hours and Emergency Appointments
Not all illness or injury happens when our clinic is open. For emergencies, please call 000.
If you or your family need a doctor after hours, our clinic is affiliated with the 13SICK service. They offer in-home after-hours visits that are bulk billed. Their doctors are friendly and professional and pass on details of your health issue to our clinic for our records.
Emergency: 000
After Hours Doctor: 13 74 25
We strive to be on time with our appointments, and don't want to rush any of our patients when they are discussing their health. That's why our appointments run for an average of 15-20 minutes.
Here are a few ways you can help us to keep on time:
If you have more than one medical issue or question, please book a longer appointment.
A longer consultation will also be required for procedures such as skin checks, cervical screens and medical assessments.
Please arrive 5 minutes early for your appointment (sometimes we run ahead of schedule).
If you are running late, please call our reception team and let them know.
If you can't make your appointment, please call us as soon as you know. We often have a waiting list of people seeking appointments, and the sooner you let us know, the earlier we can see people needing our help.
To be fair to everyone, cancellations without 2 hours' notice or non-attendance may attract a cancellation fee which cannot be rebated through Medicare.
If you have been referred for blood or other tests, please book in to see the doctor to review and discuss your test results. 
We understand that after a consultation you may want to clarify something that you discussed with the doctor.
Unless the matter is life-threatening, we will not interrupt another patient's consultation to put phone calls through. We are happy to pass your message to the doctor to return your call in their break or at the end of the day.
If the matter is not about a recent consultation, then you need to book an appointment to see the doctor.
Our clinic is part of the Medicare Easyclaim service which means that after paying for your consultation in full, we can immediately process your Medicare Rebate directly back into your cheque or savings account.
Our clinic is currently limiting new patient intake, we are asking all potential new patients to fill in an application form that will be assessed for consideration. Please phone our reception staff on 07 3917 7237 for more information. 
We are a mixed billing practice
Fee Schedule as of 1st July 2023:
| | | | |
| --- | --- | --- | --- |
| Description | Full Fee as of 11/07/2022 | Medicare Rebate | Gap |
| Short consultation (up to 5mins) | $60.00 | $18.85 | $41.15 |
| Standard consultation (5-20mins) | $85.00 | $41.20 | $43.80 |
| Long consultation (20-40mins) | $140.00 | $79.70 | $60.30 |
| Extended consultation (over 40mins) | $200.00 | $117.40 | $82.60 |
| Telephone consult (up to 15 mins) | $85.00 | $41.20 | $43.80 |
| Physiotherapy consult Initial | $105.00 | Health Insurance Rebate | Gap Varies |
| Physiotherapy consult | $90.00 | Health Insurance Rebate | Gap Varies |
| Physio appointment with EPC referral from your GP | $70.00 | $56.00 | $14.00 |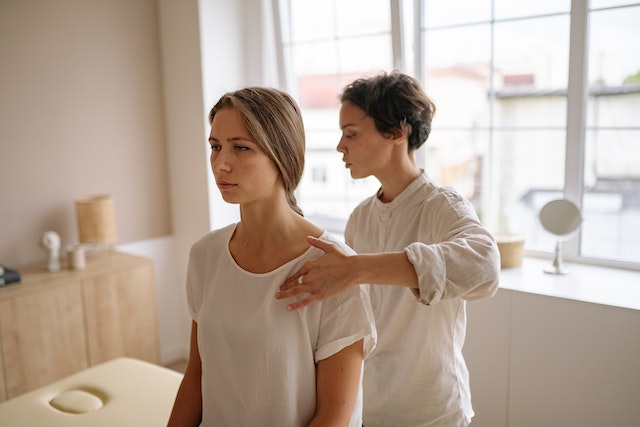 EPC's (Medicare Enhanced Primary Care Plans)
Medicare's EPC program allows eligible patients up to five treatments per calendar year, for chronic conditions. Green Tree Physio charges a small gap fee of $14.00 per appointment for these services.
Patients will be required to pay $70.00 at the time of the appointment, and will receive a Medicare rebate (processed on the spot) of $56.
For more info on EPC's, please ask your GP.
Note: You must have a GP referral to claim these services
Reduced fee schedule for:
| | | | |
| --- | --- | --- | --- |
| Description | Reduced Fee | Medicare Rebate | Gap |
| Standard consultation (5-20mins) | $75.00 | $41.20 | $33.80 |
| Long consultation (20-40mins) | $120.00 | $79.70 | $40.30 |
| Extended consultation (over 40mins) | $180.00 | $117.40 | $62.60 |
| Telephone consult (up to 15 mins) | $75.00 | $41.20 | $33.80 |
Fees will vary depending on the length of time you spend with the doctor, the complexity of your medical condition and the doctor you see. The fees above are indicative of fees billed by doctors in the practice; however, patients should be aware that individual doctors may bill at slightly different rates.
All Covid 19 vaccination bookings are bulk billed and can be made online at HotDoc, where you are able to fill in and sign the consent form in preparation for your appointment.
Patient Resources and Forms